Here are some reasons for Windows couldn't find Bluetooth or other wireless devices and solutions to fix it.
Reason 1
Bluetooth mayn't be
On
in your PC or device.
Solution
- Make sure that your PC and device supports Bluetooth. Sometimes software to
Turn On
Bluetooth hardware mayn't be installed in your PC correctly. You can check this by going to
Programs and features
in
Control Panel
. You must contact your manufacturer for getting this software or utility.
WIDCOMM Bluetooth Software for Dell computers
Reason 2
Bluetooth device mayn't be discoverable.
Solution
- Check whether your device is discoverable for other Bluetooth devices to find. This could happen when the device is made invisible. So, make sure to check the option to make your visible for other devices.
Reason 3
Network discovery option maybe Turned Off.
Solution

- Make sure you've Turned On Network discovery option that helps your PC to find other networks and devices.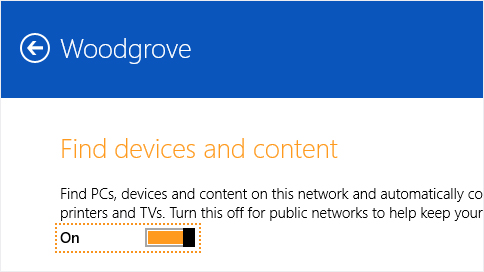 Find devices and content
option is in Windows 8
If none of these solutions worked for you, please try with a troubleshooter and if that also didn't solved your problem, try posting it in Microsoft Forum.
Troubleshooter running in Windows 7
If you've any doubt regarding this, please post it here and I'll reach you as soon as possible.